Found any services you want?
Environmental Impact Assessment (EIA)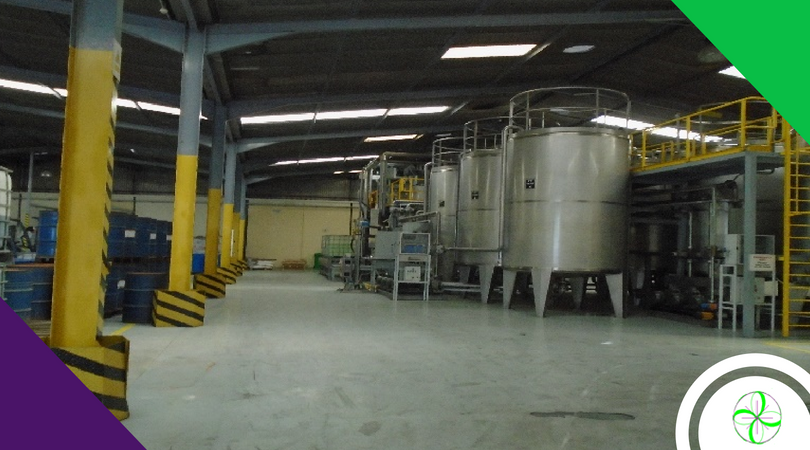 This is a formal and systematic study to identify both positive and negative environmental and economic impacts of a proposed development with the aim of eliminating or minimizing negative impacts and optimizing positive ones. This study requires the collection of quantitative and qualitative data of all aspects of the environment to form baseline data for accurate prediction of impacts and references against which subsequent post-project change can be detected and monitored. The study assists the proponent in the decision making process of the proposed development.
Post Impact Assessment (PIA)
This involves determination in qualitative and quantitative terms of an already impacted environment. It identifies and evaluates the extent of impacts or degradation of the project or activities on all aspects of the environment and make recommendation on appropriate measures available to mitigate and/or remediate identified impacts or degradation. The study will provide tools for decision making with regards to remediation.
Environmental Evaluation Studies (EES)
This service is aimed at investigating the effect of development and project activities on the environment. It determines the present state (quantitatively and qualitatively) of the environment in relation to an existing project or facility which is then compared either with the baseline data of the environment or data of similar environment not impacted with the project activities. It enables policymakers to know the state of the impacted environment and assists in designing strategies for protection and restoration of the particular environment.
Laboratory Services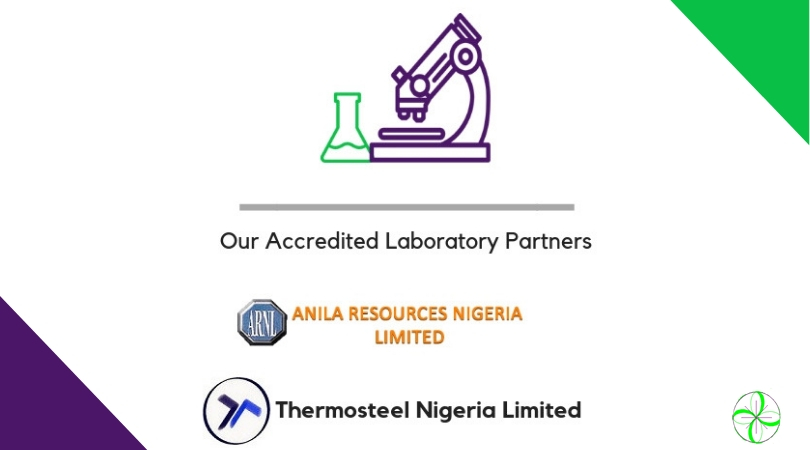 This service is essential to the environmental management process as it complements fieldwork aimed at collecting and analyzing environmental media such as water, soil, sediment etc. The laboratory services include Air Quality Measurement/Analysis, Water Quality Analysis, Waste-Water Analysis, Effluent Discharge Analysis/Monitoring, Petroleum Product Analysis, Sediment Analysis, Soil Analysis etc. State-of-the-art equipment & technology, manpower, and expertise provide accurate and precise analytical services, in accordance with nationally and internationally recognized standards.
We are in partnership with accredited laboratories such as Anila Resources Nigeria Limited (ARNL) and ThermoSteel Nigeria Limited.
Social Impact Assessment Studies (SIAS)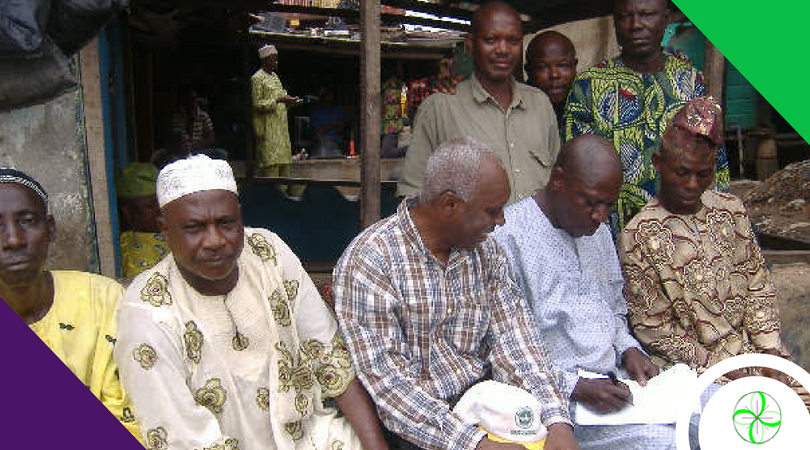 This service outlines the impacts and consequences of any activity or project on the social aspect of the environment. The study considers the demography, quality of life, social values, religion and beliefs etc. of the local host and how they relate and can be impacted by the proposed project/activity.
Health Impact Assessment (HIA)
This service outlines the impact of a proposed or existing project on the health of the population, communities or individuals. Health and safety of the host community are taken into consideration and measures to eliminate or minimize negative impacts are proposed. Project owners, through this study, encourage proponent to enhance the health of the community for project acceptability.
Environment & Sustainability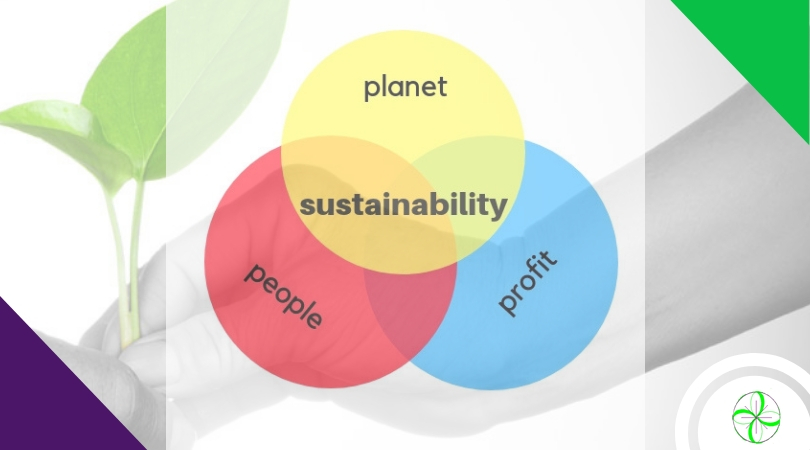 Environment and Sustainability ensures that the needs of today's population are met without endangering the ability of future generations to meet their needs. This service focuses on the use of Environment and Sustainability methods like adaptation, renewable resources to balance the interaction with the Environment to avoid depletion or degradation of natural resources to allow for long term sustainability of the Environment. The service also focuses on sustainable development as it relates to the inter-relationships between financial, social and environmental performance, International and national policies in addition to corporate environmental and social pressures including supplier working conditions, carbon footprint, fair trade, and environmental stewardship.
In addition, this service assists industries in ensuring that their processes which include raw materials, products and waste materials inventory are handled in a sustainable manner by recommending measures which can lead to reduction of greenhouse gases, reduction of water and energy consumption, responsible waste management, protection of the natural environment, amelioration of the quality of life in neighbourhoods, and promotion of sustainable activities/ management practices.
Waste Management Services
This service aids to address the development and planning of waste management in an efficient and adaptive way. This also involves the development of cost-effective Waste Management Plan (WMP) for facilities and hazardous waste disposal in environmental friendly manner approved by regulatory agencies.
General Desktop Studies
This service is carried out by drawing extensively on literature reviews and field reconnaissance visits as required. The service involves several desktop studies which can be of benefit to the company. This includes all environmental studies.
Specialized Training Programmes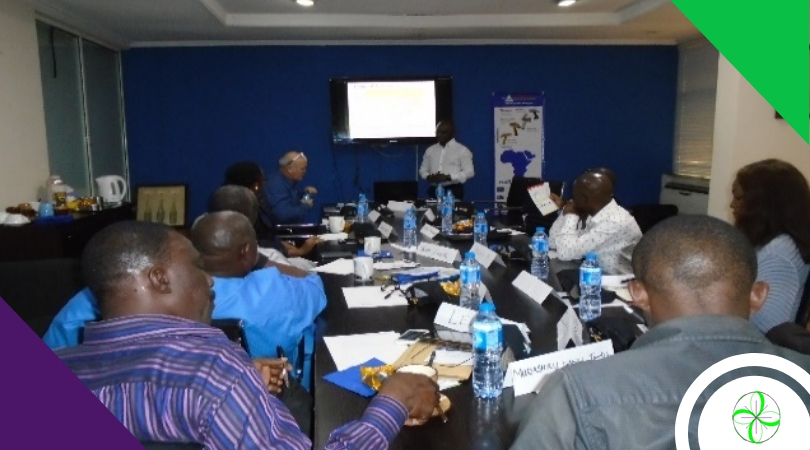 Training is an essential aspect of the environmental programme. This service is offered to clients and others involved in the Environmental Management process. Training can be tailor-made to suit the needs of an organization. The topics vary according to the need of the customer.
Field Logistics Support
This service includes (land, water, and air) transportation of field personnel, lease of communication and specialized equipment for field operations, liaison with local communities and public enlightenment (plus production of video clips where required), and arrangement of accommodation for field personnel.
Sales & Lease of Equipments
We Are Available For Your Next Project.
Lapal House ( 2nd Floor)
235, Igbosere Road, Central Business District
Lagos Island, Lagos, Nigeria
(+234) 803-300-6337, (+234) 805-432-2479, (+234) 1-792-9943